A bunch of rich asshole locals are trying to stop tourists getting to the Hollywood sign because their precious castles and pristine views are being spoiled by all the dirty plebeans and their crappy, sub-$100k cars. They are doing this by destroying directions data that google provides via google maps, so when people try to get directions to the Hollywood sign they are instead directed to the Griffith Observatory. According to this excellent article, Google and Garmin are complicit in this misdirection. Fuck you rich cunts.
Here are the directions of how to get from Griffith Observatory to the closest parking to the Hollywood sign. When you're driving through these fucker's neighbourhoods make sure you drive dangerously, fast and do so while blaring your horn. You know what money doesn't buy you rich fucks? The ability to manipulate our information on public places. Try again.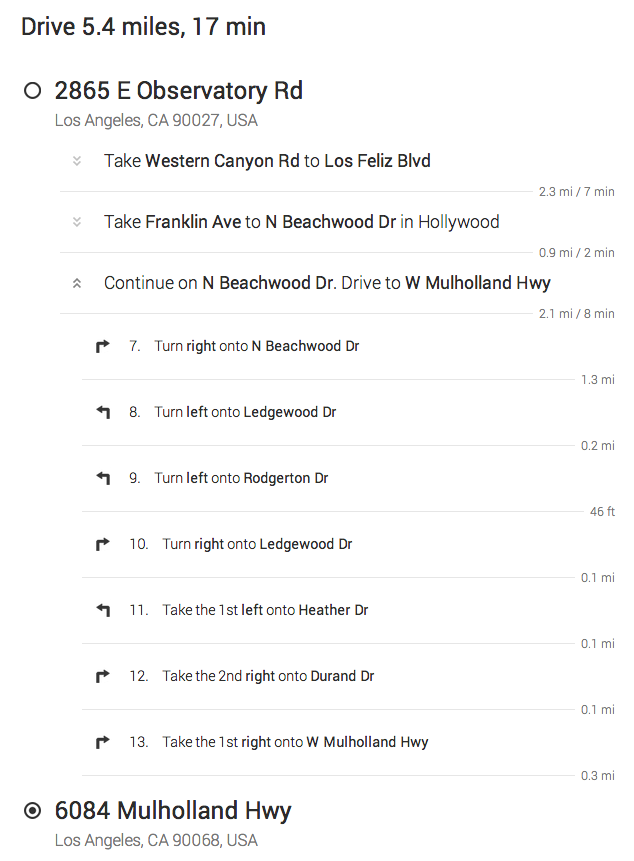 START: 2865 E Observatory Rd
Los Angeles, CA 90027, USA
Take Western Canyon Rd to Los Feliz Blvd
2.3 mi / 7 min
Take Franklin Ave to N Beachwood Dr in Hollywood
0.9 mi / 2 min
Continue on N Beachwood Dr. Drive to W Mulholland Hwy
2.1 mi / 8 min
Turn right onto N Beachwood Dr
1.3 mi
Turn left onto Ledgewood Dr
0.2 mi
Turn left onto Rodgerton Dr
46 ft
Turn right onto Ledgewood Dr
0.1 mi
Take the 1st left onto Heather Dr
0.1 mi
Take the 2nd right onto Durand Dr
0.1 mi
Take the 1st right onto W Mulholland Hwy
0.3 mi
DESTINATION: 6084 Mulholland Hwy
Los Angeles, CA 90068, USA
If you follow these directions, you will end up as close to the base of the sign as you can get, and this will be your view: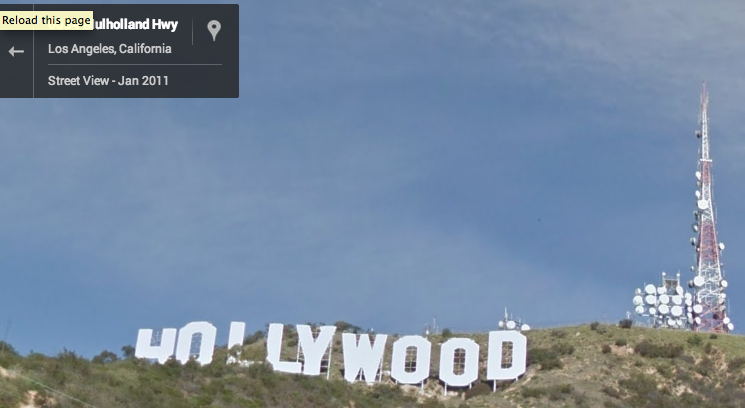 If you want to use your GPS to get to this location, simply type in 6084 Mulholland Hwy
Los Angeles, California
There's another place you can view the sign from that is slightly less close, but has a better viewing angle. You can follow this link for those direction, this is the view from there: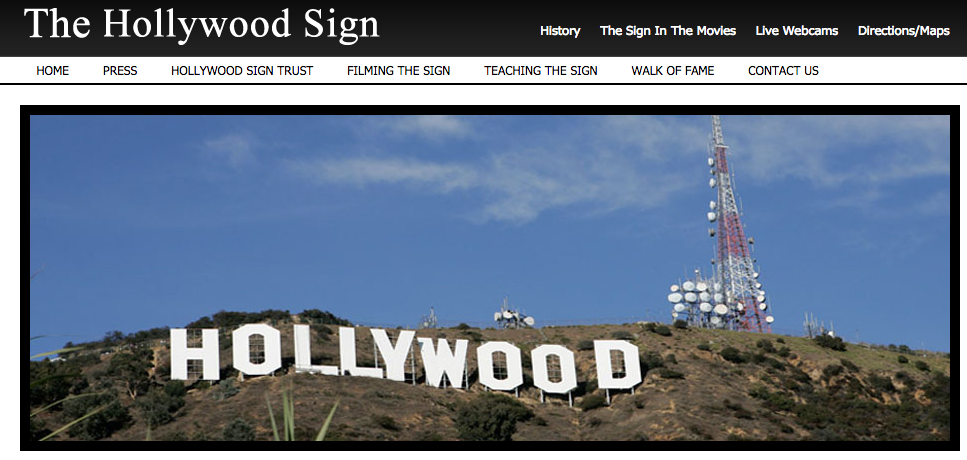 To get there using your GPS enter 6115 Innsdale Dr Los Angeles, California.
Yep… that's the view that the assholes at hollywoodsign.org use as their title graphic, while also not telling you how to get there. Dishonest and elitist – exactly the kind of thing reposter.net likes to shit on.